About Walking Through Grief
The Walking Through Grief family of grief support products started the way many good ideas start...with a conversation. In this case, the conversation was between four people who have all experienced significant loss in their lives. All four, in different ways, were working with the bereaved.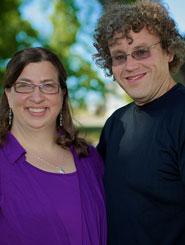 Glen and Tanya Lord volunteer in multiple ways with the Compassionate Friends, a national bereaved parent grief self-support group. Alan Pedersen is a singer, songwriter and inspirational speaker on grief and loss and travels the United States bringing wisdom and hope to those who are grieving. Denise has run multiple grief support groups for bereaved mothers and is now traveling with Alan sharing hope to the bereaved nationwide.
Both couples realized that part of their desire was to provide
good grief
information that could be used in a support group setting, but also be available to individuals in their own home. They brought together some of "the brightest minds on the planet" in grief and loss - a mix of professionals and the bereaved - to share their own insight from their grief journey.
The Walking Through Grief product line is divided in to two sections. One is a series of single short grief support DVDs with a variety of different focuses. Each grief support DVD is designed to stand alone and be used by individuals or groups around a specific topic. Whether you use these in a group or in the privacy of your own home they will offer you hope, healing and support on your grief journey. Please see a full list of the available titles.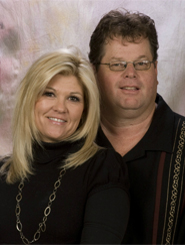 The second section is a grief program designed to be used in a facilitated environment that includes everything you need to run and facilitate a successful grief support group, beginning with 9 DVDs that bring professionals and fellow grievers into your group. In addition, you will have full access to an online collection of professionally developed informational handouts, in-group activities and personal development tools. The individualized online grief support group management website allows your group access to group forums, private discussion tools, a newsletter generator utilizing our extensive online resources and a sharable calendar. Combined with your heart to do so, a safe place, a DVD player and access to the Internet, everything you need to run a high quality grief support group has been developed and made available to you.
The grief support DVDs can be used in a variety of settings and with different audiences to support the bereaved and to educate those who wish to help. Whether you are on your own grief journey, looking to help your loved one in grief or looking to run a grief support group Walking Through Grief is here to walk this journey with you.