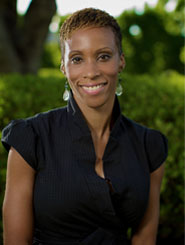 Nicole Alston
Nicole is Founder and Executive Director of the Skye Foundation, a nonprofit foundation dedicated to helping the medical community understand the needs of bereaved families after the occurrence of a pregnancy loss. She has also undertaken projects focused on suicide in men of color, complicated grief in persons of color, and perinatal loss.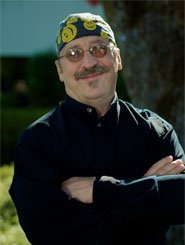 Mitch Carmody
Mitch is the author of Letters To My Son, a Journey Through Grief and the newly released 2nd edition Turning Loss to Legacy. Mitch is currently a staff writer with Living with Loss Magazine and has published many articles for a variety of national grief periodicals, newsletters, and internet sites as well as appearing in many radio and television interviews.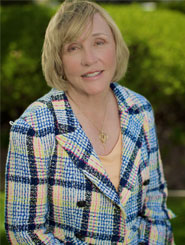 Dr. Gloria Horsley
Dr. Gloria Horsley MFC CNS Ph.D. is the Founder and President of the Open to Hope Foundation a multi media web based resource for the bereaved. Gloria is an internationally known grief expert, psychotherapist, and bereaved parent. She is a licensed Marriage and Family Therapist and Clinical Nurse Specialist, and has worked in the field of family therapy for over 25 years. Gloria co-hosts the Internet radio show, "Open to Hope," and is the co-author along with her daughter Heidi of Open to Hope: Inspirational Stories of Healing after loss and Open to Hope: Inspirational Stories of Handling The Holidays.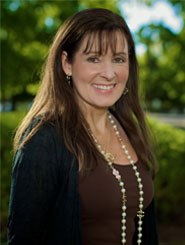 Dr. Heidi Horsley
Dr. Heidi Horsley is a licensed psychologist and social worker, and is the Executive Director and Co-Founder of the Open to Hope Foundation. Heidi is in private practice in Manhattan and is an Adjunct Professor at Columbia University. An internationally known grief expert, author, and bereaved sibling, Heidi co-hosts the Internet radio show, "Open to Hope" and has published a number of books with her mother (see above). She serves on the National Board of the Compassionate Friends and consults with the Tragedy Assistance Program for Survivors (TAPS), working with military families who have had a loss. She also gives presentations, workshops and professional continuing education courses throughout the country for health care professionals.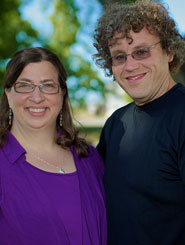 Glen & Tanya Lord
Glen and Tanya have both been very involved in local chapters of the Compassionate Friends in New Jersey, Massachusetts and New Hampshire as well as with the national organization. Glen began ARC Marketing and has founded The Grief Toolbox with the hope of it being an available resource for the bereaved and those who work to help them. Tanya has sought out answers to her own grief, and has become aware of the many dangers that face the public when seeking healthcare. With a new found love of research she pursued a Masters and then a PhD and is currently working to improve the quality of care provided by hospitals.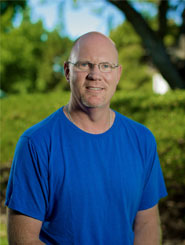 Kris Munsch
In 2009, Kris partnered with Jeff Fouquet to develop and write The Birdhouse Project: A Collaboration of the Heart, Mind and Hands. Currently, Kris is traveling the lower 48 states, living out of his vehicle, teaching the metaphor of the birdhouse and hoping this challenge will lead to new levels of self-discovery.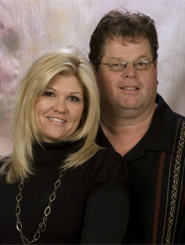 Alan & Denise Pedersen
Alan and Denise offer comfort, education and inspiration through the production of music CDs, educational DVDs, print and online articles, as well as live concert events, speaking engagements and workshops for the bereaved. Currently Alan and Denise are traveling as a part of the Angels Across The USA Tour 2012, presenting concerts, events and workshops for grief organizations across the United States.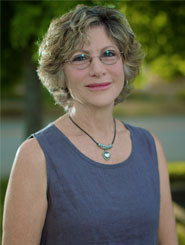 Dr. Lyn Prashant
Lyn Prashant, PhD, FT, is a Certified Grief Counselor (John F. Kennedy University's Graduate School of Professional Psychology) with over 24 years of experience in the field. Her training in bereavement counseling and her knowledge of somatic health care practices (she is a certified yoga instructor, massage therapist and physical education teacher) has led her to develop a unique and successful approach to grief counseling called "degriefing."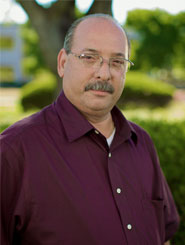 Bob Resciniti
Bob Resciniti is the creator of the Bobby Resciniti's Healing Hearts Foundation. Each November, a golf tournament and fund raising dinner are held which are among the highest profile and biggest fundraisers annually in South Florida. Each year with tremendous community support from organizations, such as Publix Supermarket and the Miami Dolphins, The Healing Hearts Foundation is truly making a difference in so many lives.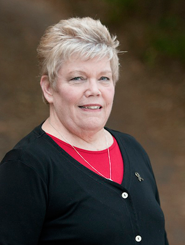 Dr. Darcie Sims
Darcie D. Sims, Ph.D., CHT, CT, GMS is a bereaved parent and child, a grief management specialist, a nationally certified thanatologist, a certified pastoral bereavement specialist, and a licensed psychotherapist and hypnotherapist. She is the author of Why Are the Casseroles Always Tuna?, Footsteps Through the Valley, Touchstones and If I Could Just See Hope. She co-authored A Place For Me: A Healing Journey for Grieving Kids, Footsteps Through Grief, The Other Side of Grief and Finding Your Way Through Grief with her daughter, Alicia Sims Franklin. She also co-authored The Crying Handbook, In The Midst of Caregiving and Exploring The Heart, Soul And Challenges of Caregiving For Professionals with Dr. Robert Baugher. She is the Director of The American Grief Academy in Seattle, WA.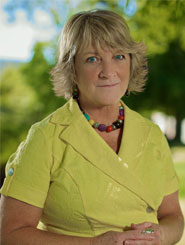 Laura Wayman
With over a decade of experience and a strong dedication to quality aging, Laura has an A.A. degree in Gerontology, a Social Services Designee Certification, and is a Certified Gerontologist. Laura is the CEO of The Dementia Whisperers, and a highly sought after speaker on issues of aging. Her innovative approach imparts valuable insight designed to nourish enjoyable and enhanced relationships with family members, friends and professional caregivers who are caring for, working, or living with those enduring the physical and emotional ordeal of dementia. She is a Dementia Care Specialist and Care Consultant, continuing to work tirelessly to find ways of supporting both professional and family caregivers to successfully navigate the overwhelming challenges of dementia care.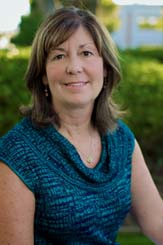 Gail Beeman
Gail became a bereaved mom in 2004 when her son Christopher died by suicide after jumping from the Foresthill Bridge in Auburn, California. Gail now has a ministry reaching out to bereaved parents and also speaks out as an advocate for suicide prevention. Gail became a bereaved mom in 2004, when her son Christopher died by suicide. She is doing amazing work in the Northern California area to help others understand the toll depression takes in the lives of young adults.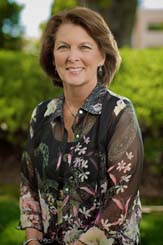 Linda Chapman
Linda Chapman's daughter, Tiffany, died in 2004 of complications from an addiction to prescription pain pills. Linda now speaks out by sharing Tiffany's story at drug rehabilitation centers and other organizations making herself directly available to those fighting addiction.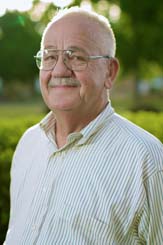 Don Veliquette
After Don's wife Betty of nearly 40 years died, he found comfort and support from the bereavement group at his local church in Rocklin, California. He made the decision to continue being involved and now facilitates the GriefShare program as well as serving as a volunteer helping in many areas to meet the needs of those in his community who are in grief.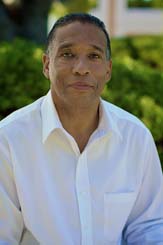 Pastor Roy Davis
Pastor Roy Davis is the only surviving member of his immediate family. He shares his story of surviving the grief journey through his work as the Assistant Pastor at Abundant Life Fellowship Church in Roseville, California.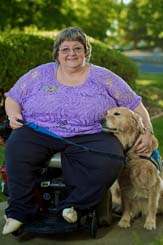 Sally Simcoe
After Sally's husband Kent died nearly 9 years ago, she became active in her local church community reaching out to fellow widows and widowers. She has been a speaker at events for the bereaved and continues honoring her husband by helping others.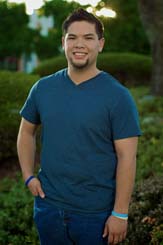 Stephen Scott
Stephen's sister Stacy died in an accident in a car where he was a passenger in August of 2002. Stephen, who lives in Nashua, New Hampshire reaches out to bereaved siblings and was recently a part of The Compassionate Friends National Conference in Minneapolis, Minnesota.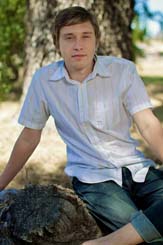 Seth Shore
Seth Shore is a film maker and has produced several projects including a full length motion picture, No Parking, a screen play he wrote depicting his father's journey through grief after the death of Seth's mom, Mary.